The Best Pain Management Center In India

Welcome to Neuron Pain & Spine Clinic
Neuron Pain & Spine Clinic is the most advanced pain clinic in Odisha for non-surgical treatment of chronic pain conditions including spinal pain, joint pain, nerve pain, headaches, facial pain, musculoskeletal pain and cancer pain. It is one of the best pain management centers in India. We are offering the best and latest treatment modalities as per the global best practice guidelines.
Low Back Pain.
Joint / Arthritis pains .
Neuropathic Pain Conditions.
Sports Injuries.
Cancer Pain.
Cervical Headache.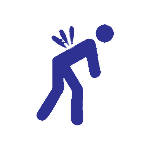 Low Back pain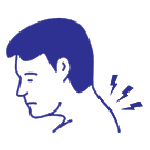 Spondylosis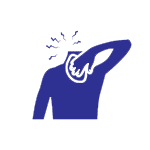 Neck Pain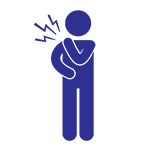 Shoulder pain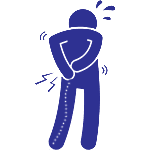 Sciatica Pain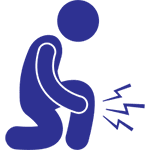 Knee or Joint Arthritis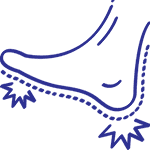 Foot or Ankle Pain
Neuropathic Pain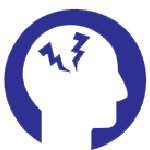 Headaches & Migraines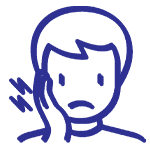 Trigeminal Neuralgia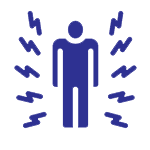 Fibromyalgia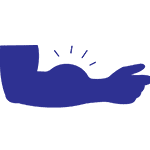 Complex Regional Pain syndrome
Feel Free to Consult with our Pain
Specialists!
Frequently Asked Questions
---------------------------------------
Advances in modern medicine has increased our life expectancies but at the same time has put us at increasing risk for the development of Chronic pain secondary to trauma, cancer and age-related wear and tear of spine and joints. Severe chronic pain is now a huge medical, economic and social burden. Pain management also called "Pain medicine" is a new super-specialty of modern medicine using a comprehensive approach for relieving the suffering and improving the quality of life of those who living with long standing pain from various causes. 
Interventional Pain management is another technique in the specialty of "Pain Medicine" where imaging-guided (either X-ray, ultrasound or CT scan) percutaneous injections or procedures are carried out to diagnose or deliver pain-relieving medicine to specific areas of your body. These are also performed in the joints and the discs between the spine bones which can help us avoid spine surgeries in most patients. Interventional pain management also involves complex and advanced procedures like "Radiofrequency ablation, sympathetic blocks/neurolysis, vertebroplasty/kyphoplasty, intrathecal drug delivery system and spinal cord stimulation.
Different types of chronic pain problems are treated, but the most common are lower back pain, sciatica, neck pain, joint pain, arthritis, headaches, neuralgic pain, spondylosis, foot or ankle pain, shoulder pain, knee arthritis, trigeminal neuralgia, fibromyalgia, migraine, cancer pain, complex regional pain syndromes, nerve-related pain, and persistent post-surgical pain.
The long-term success rates in majority of cases are excellent. Treatments can be very effective when performed early and in expert hands. After the intervention, the patient is put through a rehabilitation program that includes relaxation techniques, home-based exercises and lifestyle modifications.
NEURON PAIN & SPINE CLINIC
Neuron Pain & Spine Clinic
Neuron Pain & Spine Clinic was founded by internationally trained Spine, Pain and Palliative care specialist Dr. Rajendra Sahoo who had vast experience in practicing pain over one and half decade.
Pain & spine Clinic is utilization and availability of "Ultrasound Machine" which adds significant value in confirming diagnosis and management of various nerve-related, muscle, joint, ligament and bone pain.
Dr Rajendra Sahoo is well known teacher at national and international level where he teaches and trains young Pain specialists on various aspects of pain assessment, diagnosis and latest treatment options.